Crowdsourced Cinema VT
Watch our mammoth action film, made by 35 teams of Vermonters and coordinated by the Media Factory and Vermont Access Network!
This summer, 35 teams of Vermonters donned dino suits, animated toys, and ran through the woods, to create a community re-make of the 1993 blockbuster, Jurassic Park! Now you can watch it on TV and online.
Read more about this summer's production, and the experience of some of our teams, on our blog!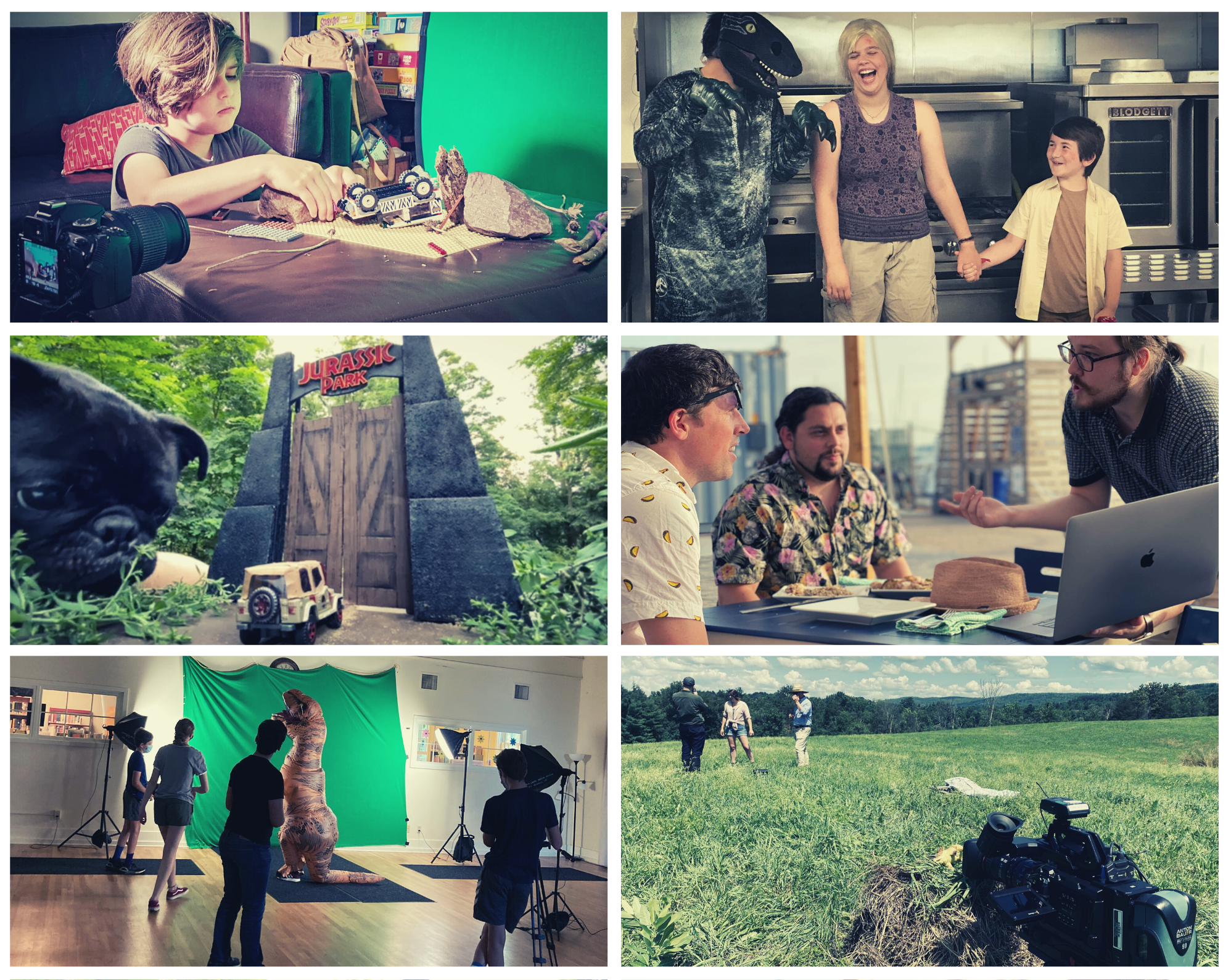 THE PARTNERS
Crowdsourced Cinema VT is a mammoth statewide collaboration, produced by the Media Factory in partnership with fellow community media centers statewide. The organizations are all members of the Vermont Access Network, (VAN), a membership organization of the 25 regional Community Media Access Centers operating more than 80 local cable channels across Vermont. VAN Members use emerging communications technologies to foster free speech, encourage civic engagement, enhance public discourse, and allow elected officials and community members to communicate better. Key partners include Brattleboro Community TV, Greater Northshire Access Television, Mt. Mansfield Community Television, Lake Champlain Access TV, and Middlebury Community Television, all of whom run summer camps for Crowdsourced Cinema VT or coordinate events and workshops. 
The Crowdsourced Cinema VT project is part of a regional collaboration with Brookline Interactive Group and Northampton Open Media (the original creator of Crowdsourced Cinema), each of which are producing their own version of the same film.