Wilbur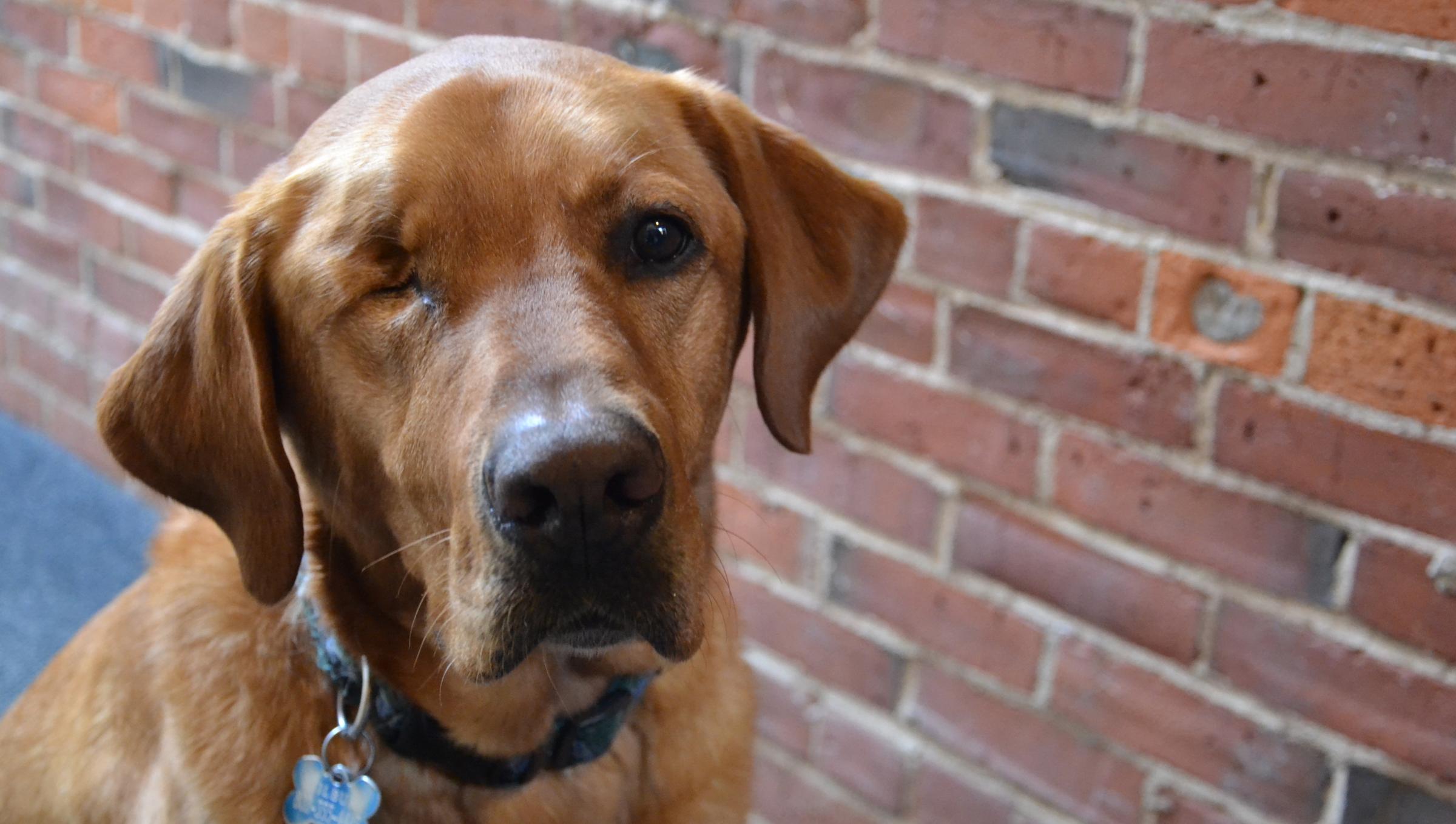 We say goodbye to a beloved furry colleague.
The Media Factory lost a valued member of our team last week. Our (CTO) Chief Treat Officer, Wilbur, aka Wilburbeast, Wilby, Bob Barker, Sir-Drools-A lot, the Big Guy, and Honey Bear, has passed on to the eternal dog park.
Wilbur was a fixture at the Media Factory, joining us on a weekly schedule with his person, Co-Director Jess Wilson. Wilbur accompanied us at staff meetings, on strategy walks, and was a willing model for promotional photoshoots (the Wilbur Head Tilt is nearly as famous as Zoolander's "Blue Steel"). He reminded us all to slow down and enjoy each moment – that pup was the most chill staff member ever.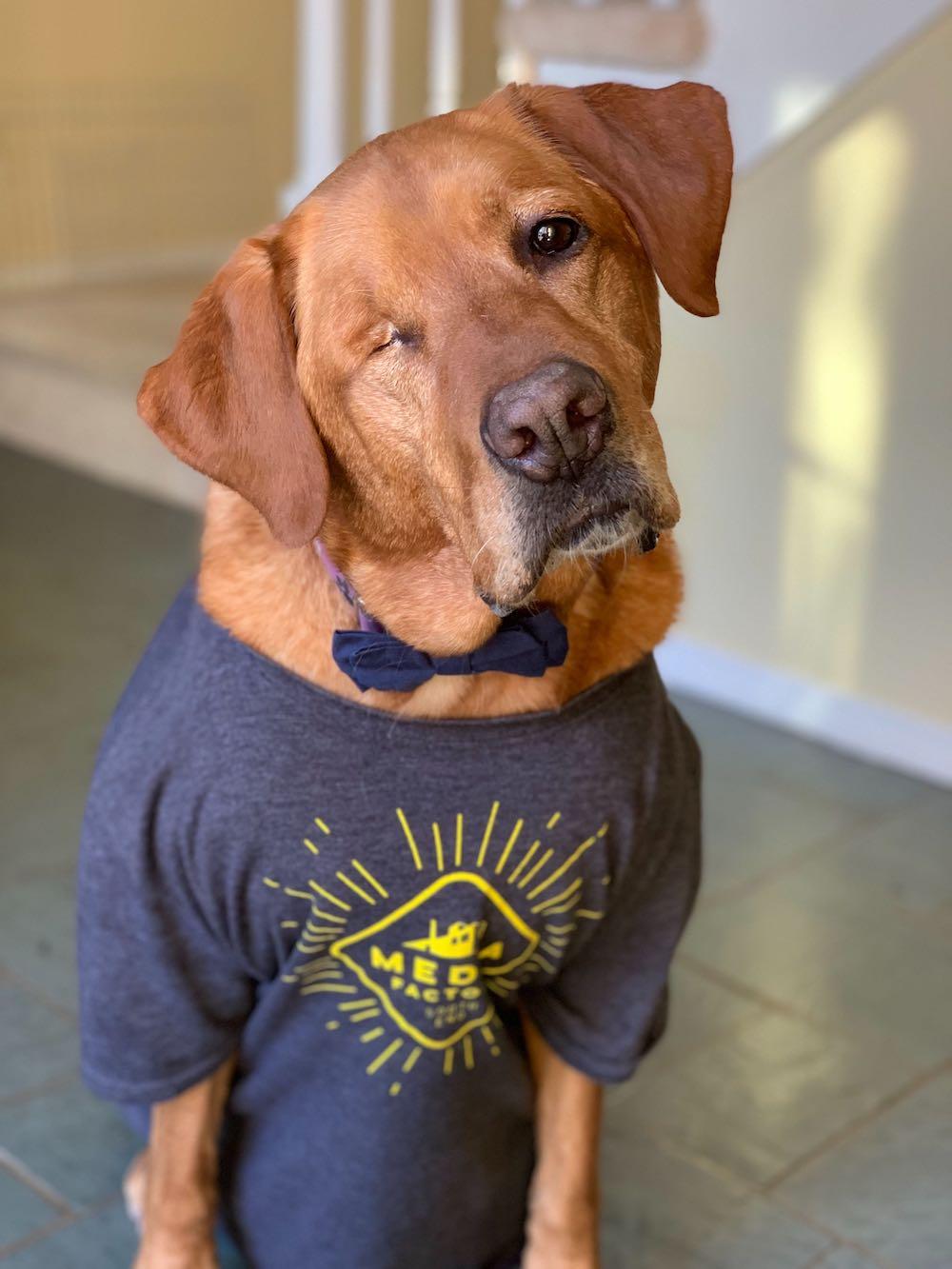 Wilbur sporting his Media Factory T-shirt and the famous "Wilbur Head Tilt." 
Jess shares more about Wilbur's career: "The recent outpouring of support that came as I shared this news reminded me how many people actually knew Wilbur in the real world. He was almost my constant companion – coming to work with me each day and attending many theatre rehearsals. Wilbur took his job as Chief Treat Officer very seriously. He loved greeting visitors and hanging out with students in the Media Factory classroom (especially because snacks were often involved). He began his career in community media at CCTV/Town Meeting Television as a puppy and occasionally took on short-term assignments with his friends at Lake Champlain Access TV in Colchester. He firmly believed that barking counted as Free Speech."
We will miss Wilbur greatly here at the Media Factory, and are grateful that Jess shared him with us all these years.
Wilbur visits the 2020 Winter Moviemaking Camp. He loved making new friends.