Vermont Artists Innovate at VTIFF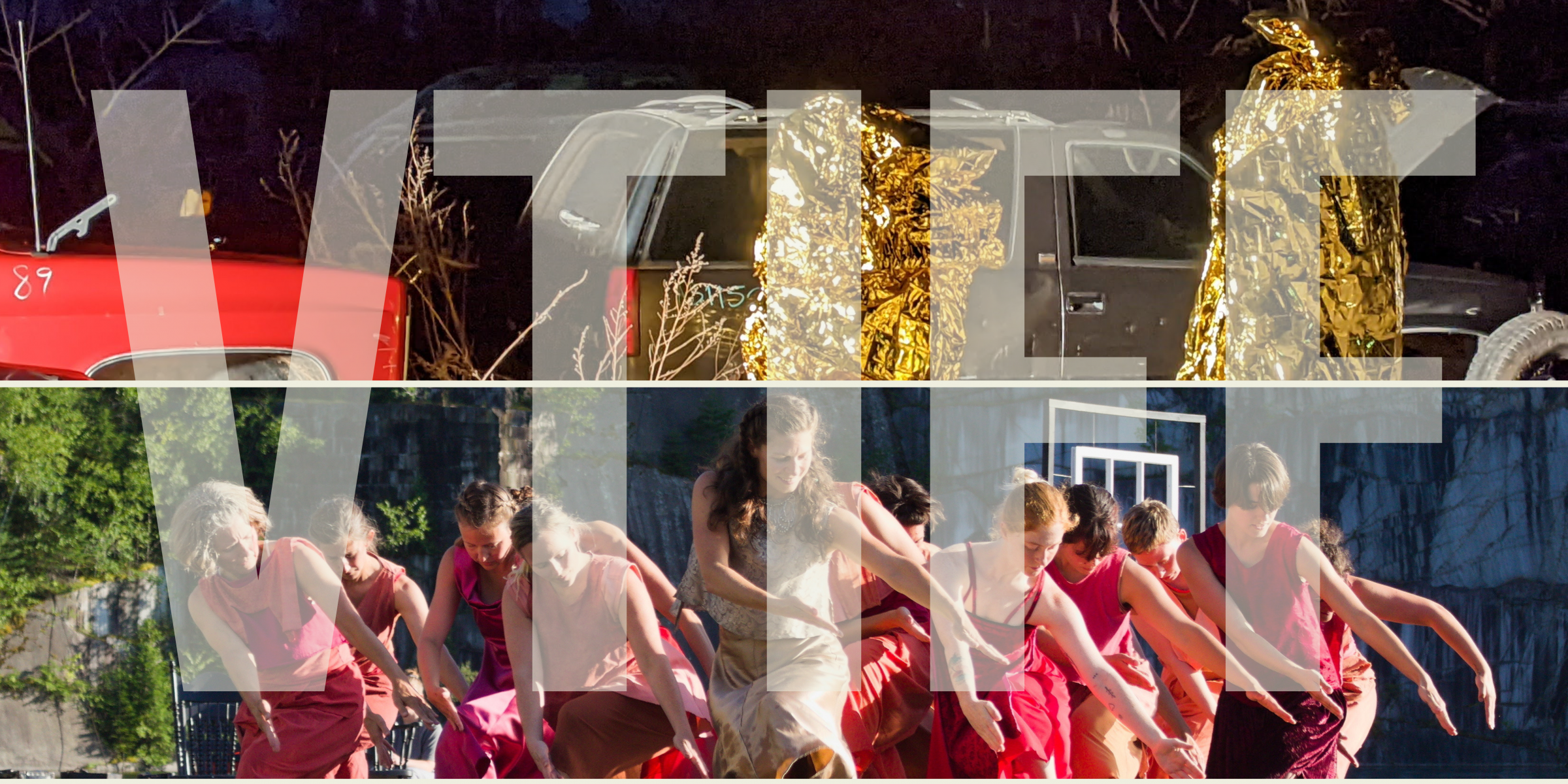 Engage with interactive screenings of the Quarry Project and Kintsugi Angel
Each year, the Vermont International Film Festival brings the world to Vermont through the screening of international, independent films. Media Factory has been a sponsor of the festival for many years, and we're especially excited about supporting two Vermont film projects that go beyond the screen.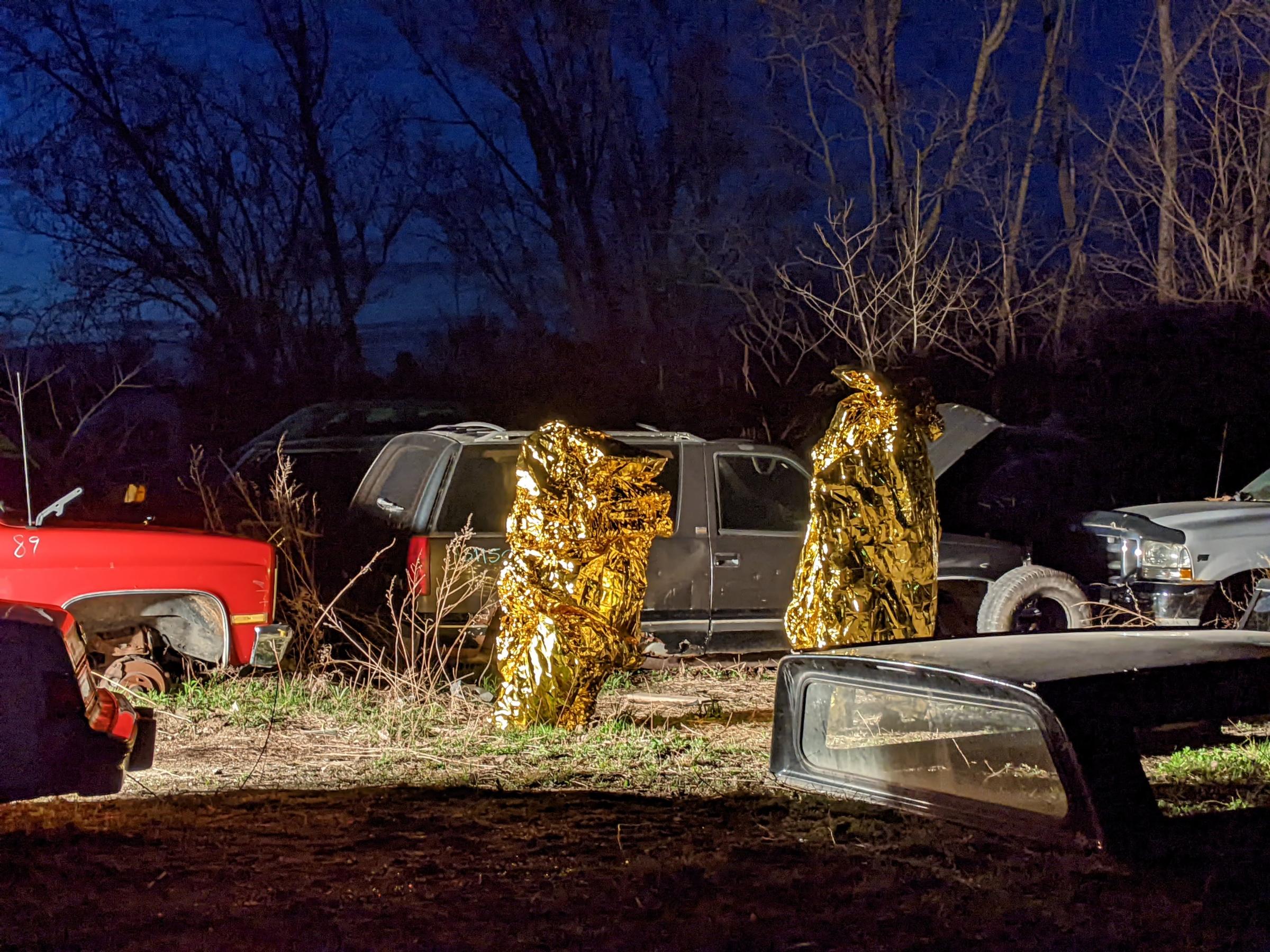 Image: Two people wrapped in gold foil move slowly in a car junkyard at a previous Kintsugi Angel screening.
KINTSUGI ANGEL
Come on a journey! Gather at the Atrium and follow the dancers on a mysterious journey down inside the building to a surprise location for a short film screening.
Part film screening and part immersive art installation, Kintsugi Angel is a boundary breaking cinematic experience. The project is the result of a year-long collaboration between innovative artist Erika Senft Miller and award-winning filmmaker Lukas Huffman. As a reaction to a world that has become increasingly polarized, the two were inspired to craft an experience that engages with the universal feelings of otherness and the longing to belong. By combining their respective mediums, they've created an evocative journey for your mind and body. Tickets are limited.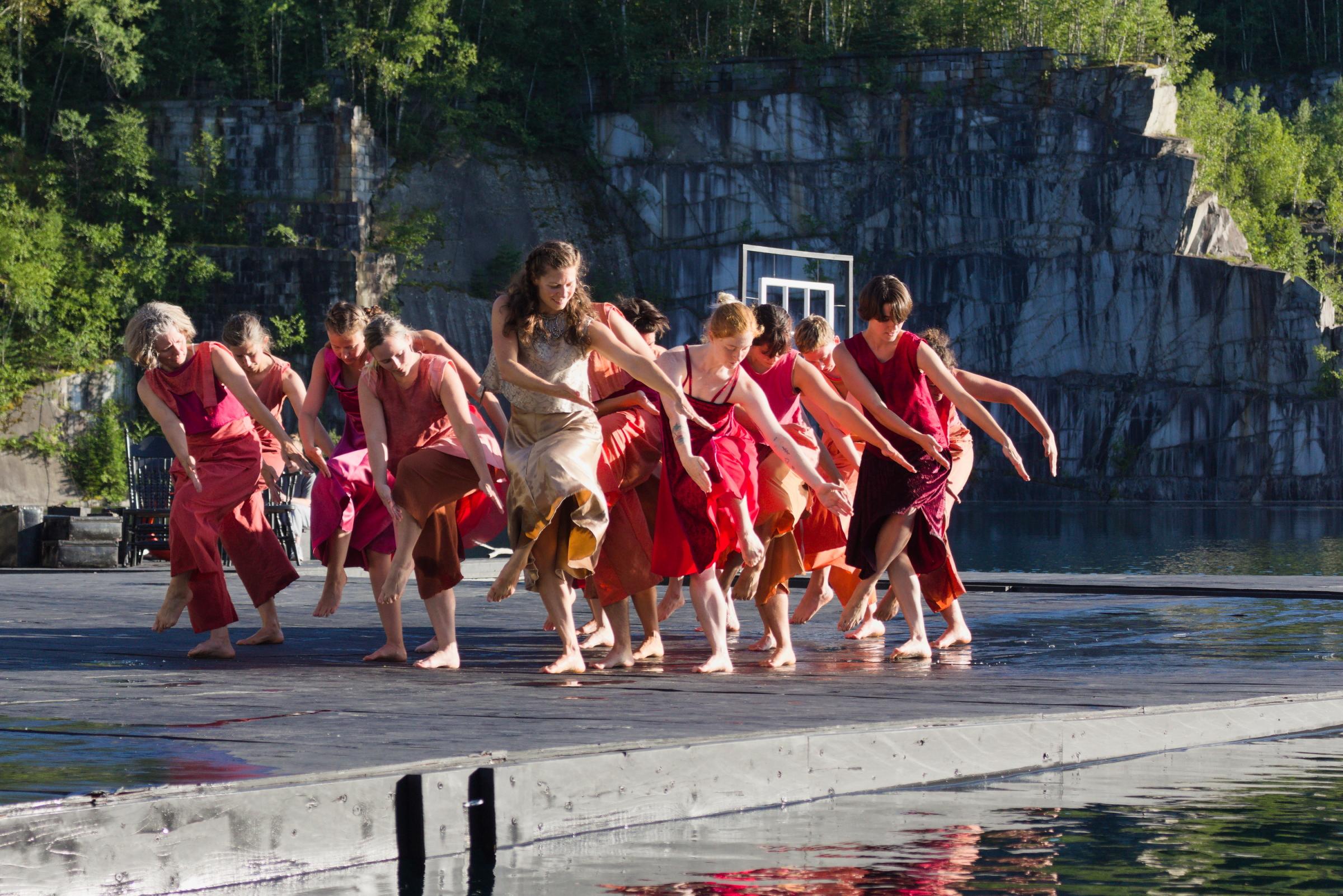 Image: A group of dancers wearing red move together on a dock floating in a deep quarry as part of the Quarry Project live performance.
THE QUARRY PROJECT 360º
The Quarry Project was a site-specific dance/theater piece created for the Wells Lamson quarry, one of the oldest, deepest granite quarries in the country, now flooded and in "reserve." 14 sold-out shows took place in August 2022 and a film of the performance is forthcoming. Created and directed by Hannah Dennison, The Quarry Project was led by 6 artistic collaborators and performed by a 20-person ensemble on 6 floating stages. For more information visit thequarryproject2022.com
The Quarry Project 360° video experience puts the viewer on the water alongside the ensemble for an immersive glimpse at this ambitious project and extraordinary space. Come early  before another screening, or linger after one, and see for yourself!
Learn more about all the festival events here.