Thankful for our community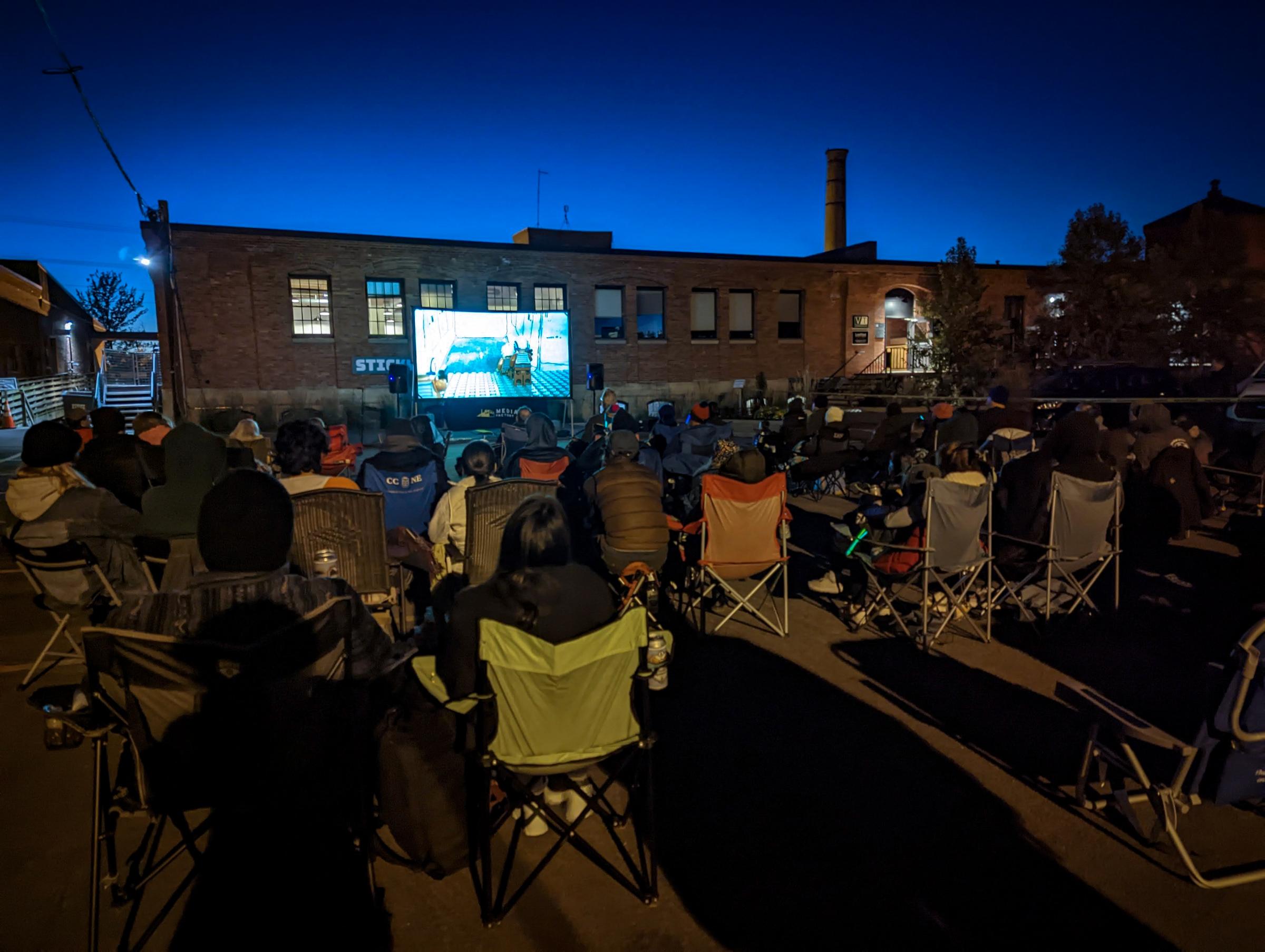 On #GivingTuesday we press pause and share thanks.
Photo: More than 100 people celebrate the premiere of Crowdsourced Star Wars outside the Media Factory in September!
It's hard to believe that 2022 is coming to a close. If the previous two years felt like time had stopped, this year sped up like a fast-forwarding tape (or a video stream speeding up past a lag). Giving Tuesday gives us an opportunity to press pause and reflect on what we are thankful for – and it's all of you!
A community media center is nothing without people: folks making their own media; people watching community-made videos at events and at home; community partners using media to amplify their mission; and individuals  learning new skills and knowledge about the importance of providing communities with the resources to share their stories, perspectives, and information. 
Help us keep our mission moving forward with a donation! Your gift can support our overall work, or one of these amazing programs: 

The Scott Campitelli Memorial Scholarship for students planning to study mediamaking in college. 
99.3 FM WBTV-LP - our all-volunteer community radio station. 
Crowdsourced Cinema VT - the statewide collaborative filmmaking project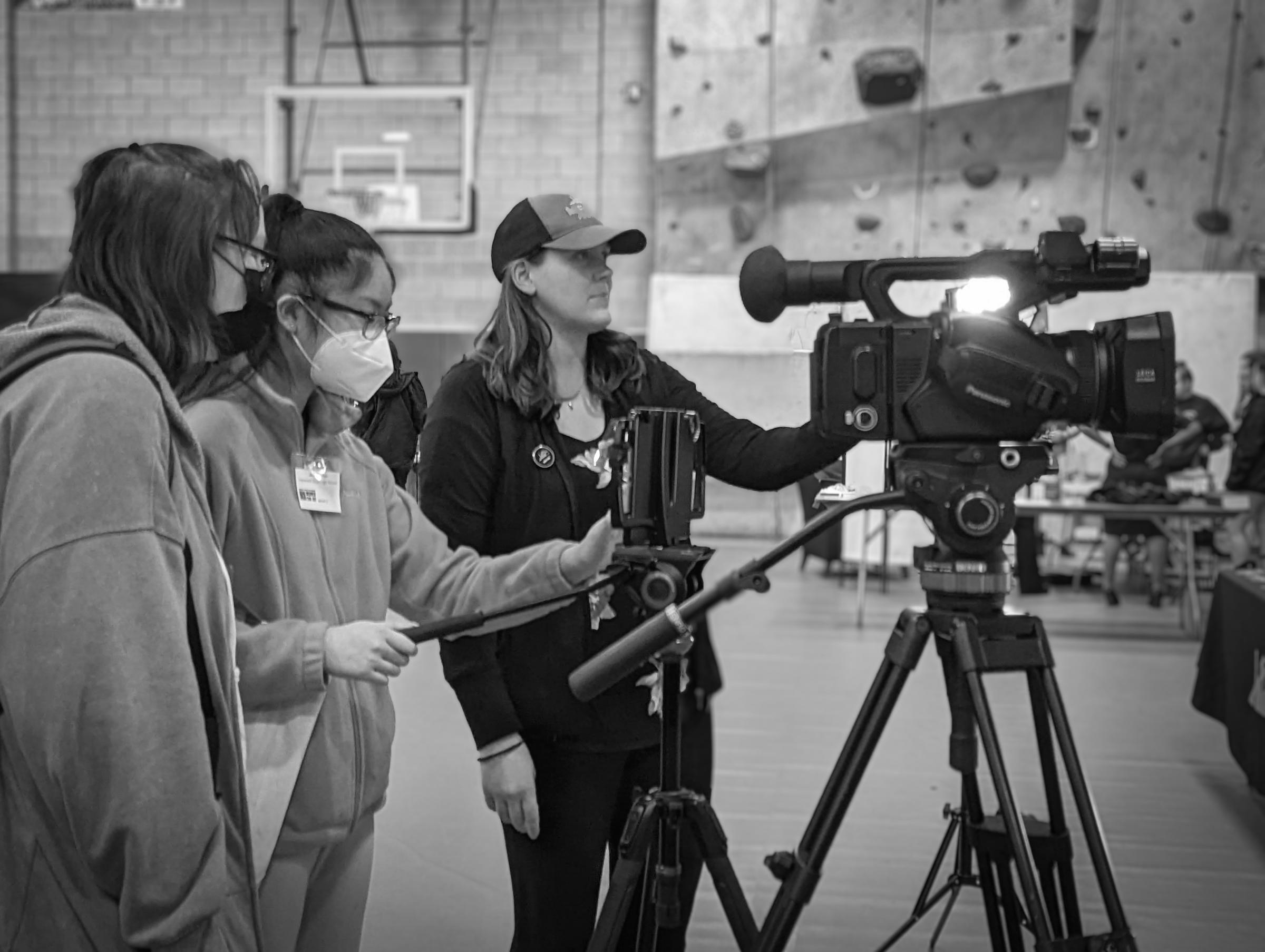 Photo: Students explore filming with camcorders as Marcy looks on, at the 2022 Women Can Do event.
Today we're in the Media Factory studios doing photo shoots with some of our community producers, documenting the people who power the center. We encourage you to turn on our channels or hop on our website today and see the people who make media and create community with us.
 
Photo: Gin gives a studio tour to Champlain College students this fall. Photo by Barrie Silver.
And if you want to connect more - take a class, become a member, attend an event, and bring your gifts to the community. You make Media Factory what it is and can become!
Thanks for being part of our community!