Media Factory Current Hours and Covid-19 Policy Information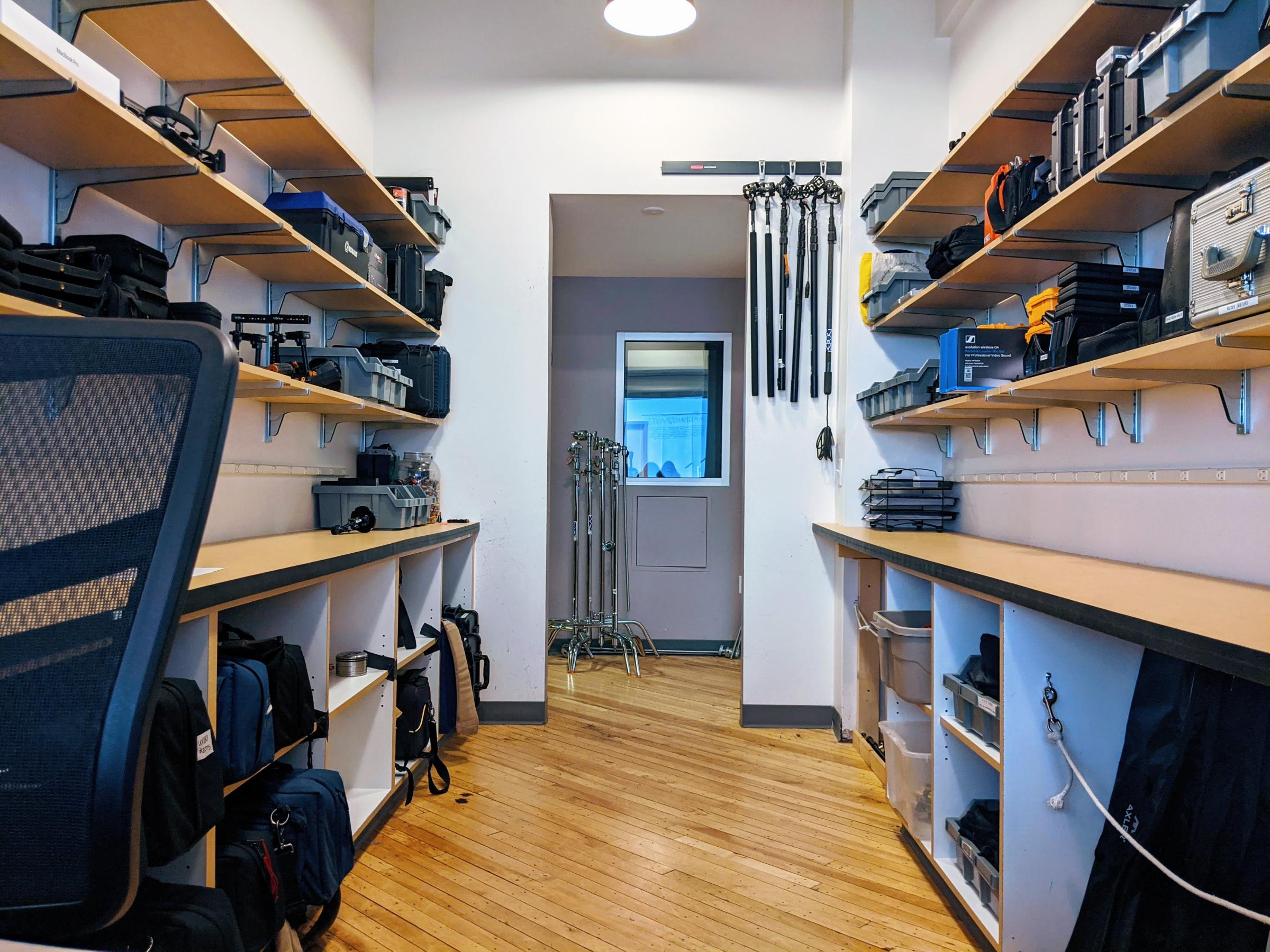 The Media Factory's current hours and access to studios and edit suites.
Hours and Updates:
Equipment, Edit Suites, Radio Station
Sunday - Friday | 10 AM - 10 PM
Saturday | 10 AM - 5 PM
TV Studio 
Sunday - Friday | 10 AM - 10 PM
Saturday | 10 AM - 5 PM
Facility-wide Updates:
Masks are recommended for all individuals while in common spaces.
Walk-ins allowed for Edit Suites. Appointments still required for studio shows and equipment pick ups and returns.
Sign-ins for anyone entering the building are required.
Anyone experiencing symptoms of COVID-19 are not allowed into the building.
TV Studio Reservations
Sunday - Friday | 10 AM - 10 PM
Saturday | 10 AM - 5 PM
Studio Reservations are available daily and reservations ahead of time are strongly recommended but not required. We recommend booking at least 24 hours in advance.
Please call (802) 651-9692 to speak to a Production Technician and book a time.
Please note:
Producers and guests must sign in upon arrival.
Masks are recommended in common spaces or in the presence of a Production Technician.
Edit Suites & Whisper Room
Sunday - Friday | 10 AM - 10 PM
Saturday | 10 AM - 5 PM
We are once again accepting walk-ins for edit suites. However, we encourage members to book appointments to ensure an edit suite is available at your chosen time.  Make a reservation over phone or email.
We'll return your call or reply to your email within 24 hours to book your appointment.
Equipment Reservations
Sunday - Friday | 10 AM - 10 PM
Saturday | 10 AM - 5 PM
Please call (802) 651-9692 and speak to a Production Technician to book equipment. It is highly recommended to book things in advance to ensure availability.
Please note:
Members are permitted inside the building to pick up and return equipment, though we are happy to accommodate members who prefer an outdoor equipment exchange.
Equipment may be reserved for up to 72 hours.
Three remote reservations per month are now permitted.
Radio Station
Monday - Friday | 10 AM - 10 PM
Saturdays & Sundays | 10 AM - 4 PM
You must be a WBTV-LP programmer in order to book the radio booth. For reservation requests, please contact the Media Factory at 802-651-9692
Workshops
Workshops and classes are held online and in-person. For the time being, all in-person workshop attendees are required to wear masks. More information on upcoming workshops and classes can be found on our Meetup page at the BTV Media Factory Meetup (Burlington, VT). For questions about our educational offerings, contact us at learn@mediafactory.org.
Content Submissions
For online submissions, please log in or create an account. If you have an account on vermontcam.org, we have migrated that account to this website, but for security measures will need you to reset your password. 
For questions regarding content submissions and distribution, please contact Patrick Heltz at patrick@mediafactory.org