A LUNAFEST-Inspired Playlist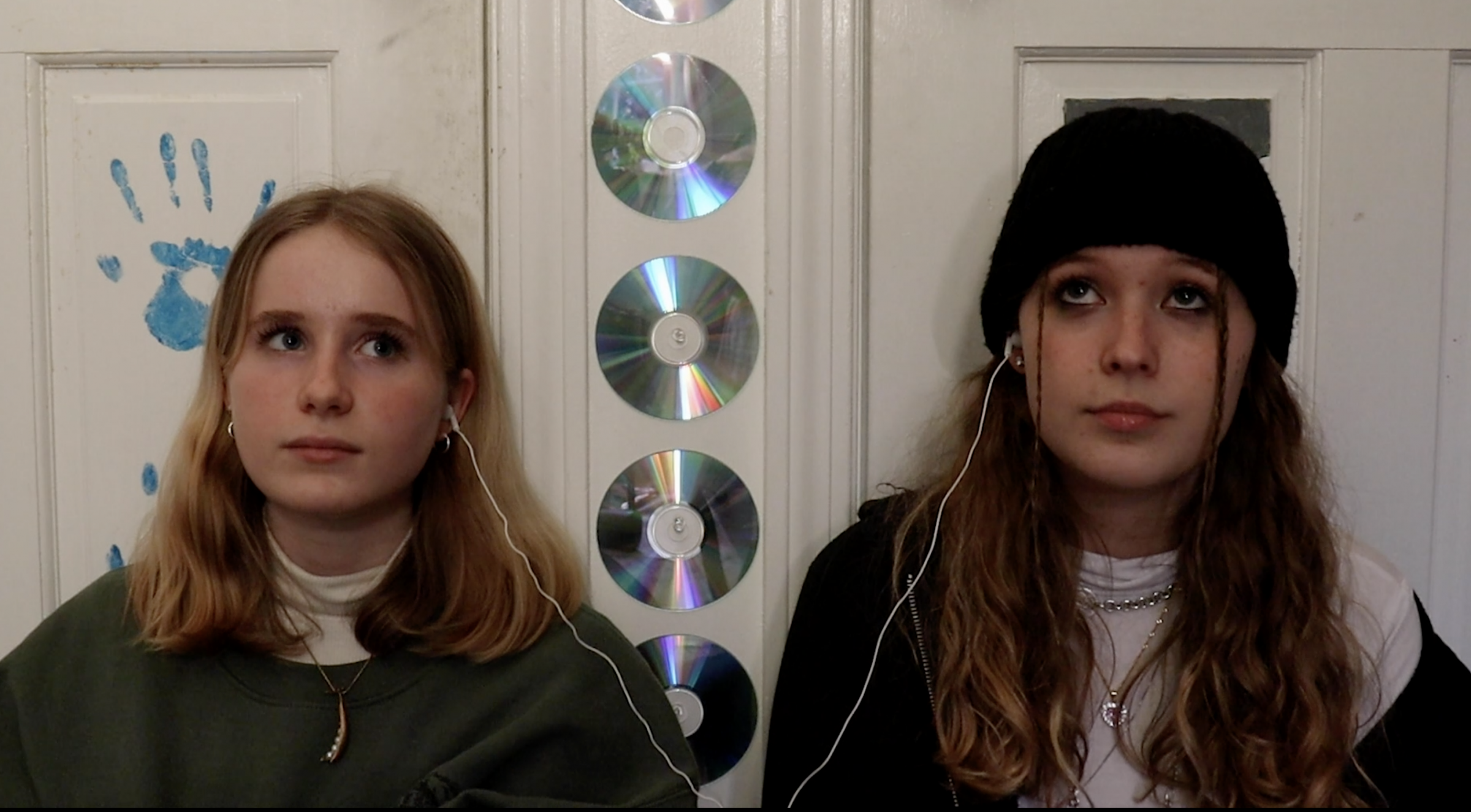 A playlist highlighting women and gender expansive community filmmakers
Photo: Still from "Melting Ice" by Gabi Witt of two girls listening to music side-by-side
The Media Factory is a proud sponsor of LUNAFEST!
LUNAFEST is a film festival by and for female-identifying and gender-expansive filmmakers, and a benefit event for Vermont Works for Women. Inspired by LunaFest, we've created a playlist to highlight some of our own community producers! Watch here and on CREATE throughout August.
A FILMMAKER'S PERSPECTIVE
Filmmaker, photographer, and Media Factory Production Technician Jude Domski shares her perspective on the impact female and gender-expansive filmmakers can have:
"What we focus on — the projects we choose to work on and quite literally where we choose to focus our cameras — is, of course, influenced by our gender (and our sexuality, our life experience, our politics, etc). There is no "objective" point of view, the best way to provide a "balanced perspective" is to include as many points of view and narratives as we can.
With the 911 Project, I was filming as the day unfolded, no pre-conceived agenda, pointing the camera at what I thought was fascinating and informative about on about what was happening around me. The nurse outside of St. Vincent's Hospital was exceptionally calm and patient, maintained her kindness and humanity while at the center of a crisis.
Very quickly, the public narrative is formed by the spokesmen in front of the camera. The inclusion of women filmmakers and story-tellers is imperative to balance the narrative. Heroes are not just the ones who run into burning buildings, heroes are the women who carry out the work in crises in face of trauma with exceptional dignity, calm and humanity."
NOT-SO-FUN FACTS
Did you know that there have only ever been three female directors to win the Academy Award for Best Director? And there has only ever been one female director of photography to win the Academy Award for Best Cinematography? 
You know what else? According to The Center for the Study of Women in Television and Film, films which have at least one female director are more likely to hire women as editors, cinematographers, composers, and writers than films which were directed by men alone.
By supporting each other, female and gender expansive filmmakers introduce new stories, share different perspectives, provide jobs, and inspire others to create. 
HOW TO WATCH
LunaFest-inspired content can be watched on CREATE – Comcast 1074 and Burlington Telecom 15 and 215 – at these times through the month of August:
Mondays 3:30pm - 5:30pm
Tuesdays 10:00am - 12:00pm
Thursdays 8:30am - 10:30am
Fridays 2:00pm - 4:00pm
Saturdays 5:30pm - 7:30pm
We welcome your contributions to our community distribution at all times: if you have created a non-commercial audio or video recording that you wish to share, submit your video to air on our channels. (This is a non-exclusive distribution, you still own your work and do whatever you wish with it, we just aim to amplify your perspective and promote community engagement.)