Move your windshield wipers from right to left?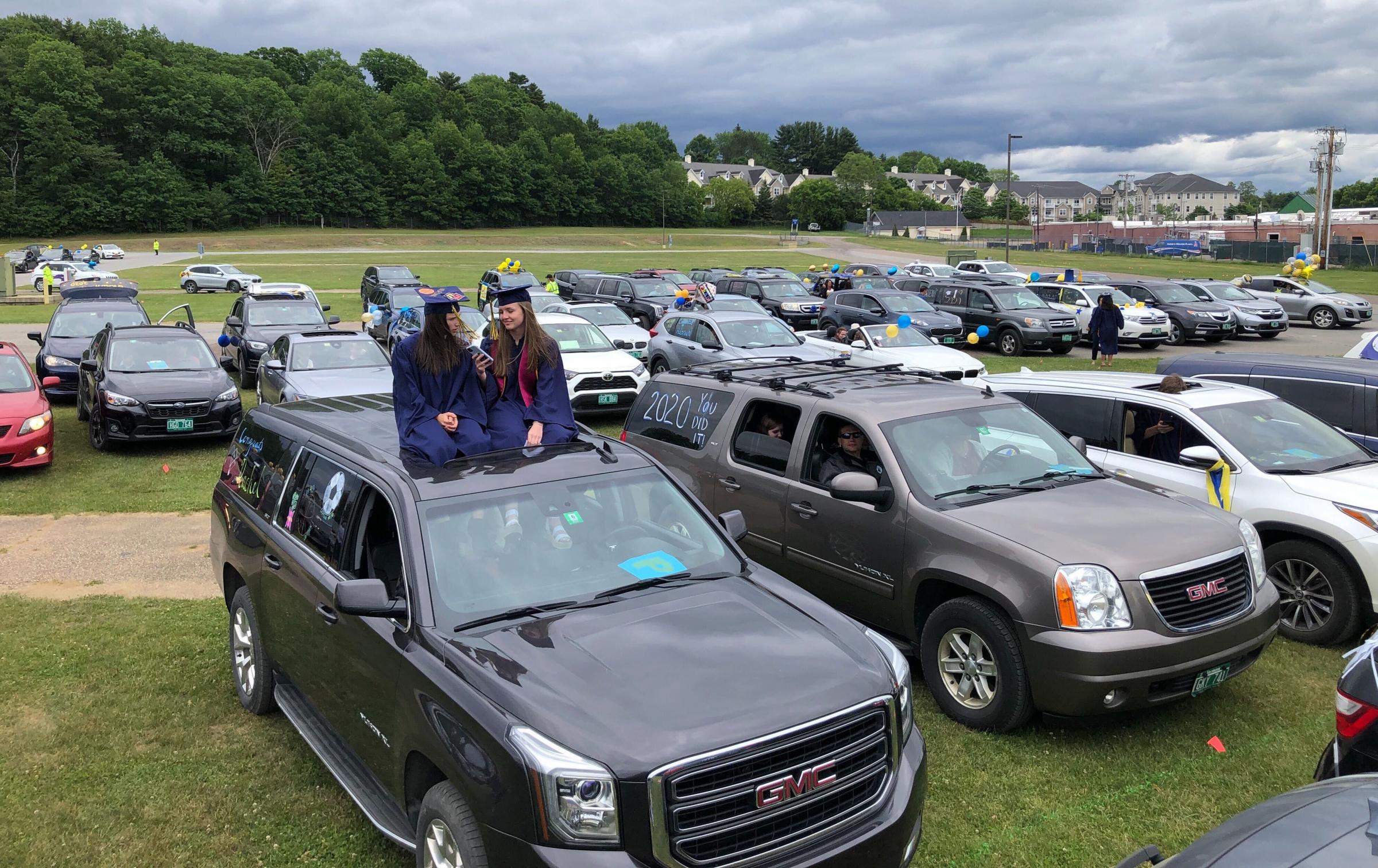 Photo: Essex High School grads relax before the ceremony at Champlain Valley Fairgrounds. Photo by Barb Pendl.
Typically on the second Friday of each June, RETN and the Media Factory team are covering as many as five high school graduations (and preparing for a couple more the following day).
But nothing is typical about this graduation season thanks to a global pandemic. Our high school partners have been planning with students for weeks to figure out how to safely celebrate 2020 graduates and highlight the accomplishments of students who are sadly losing out on so many year-end traditions. Out of difficult circumstances has come wonderful innovation and re-invention, and we are honored to lend our support.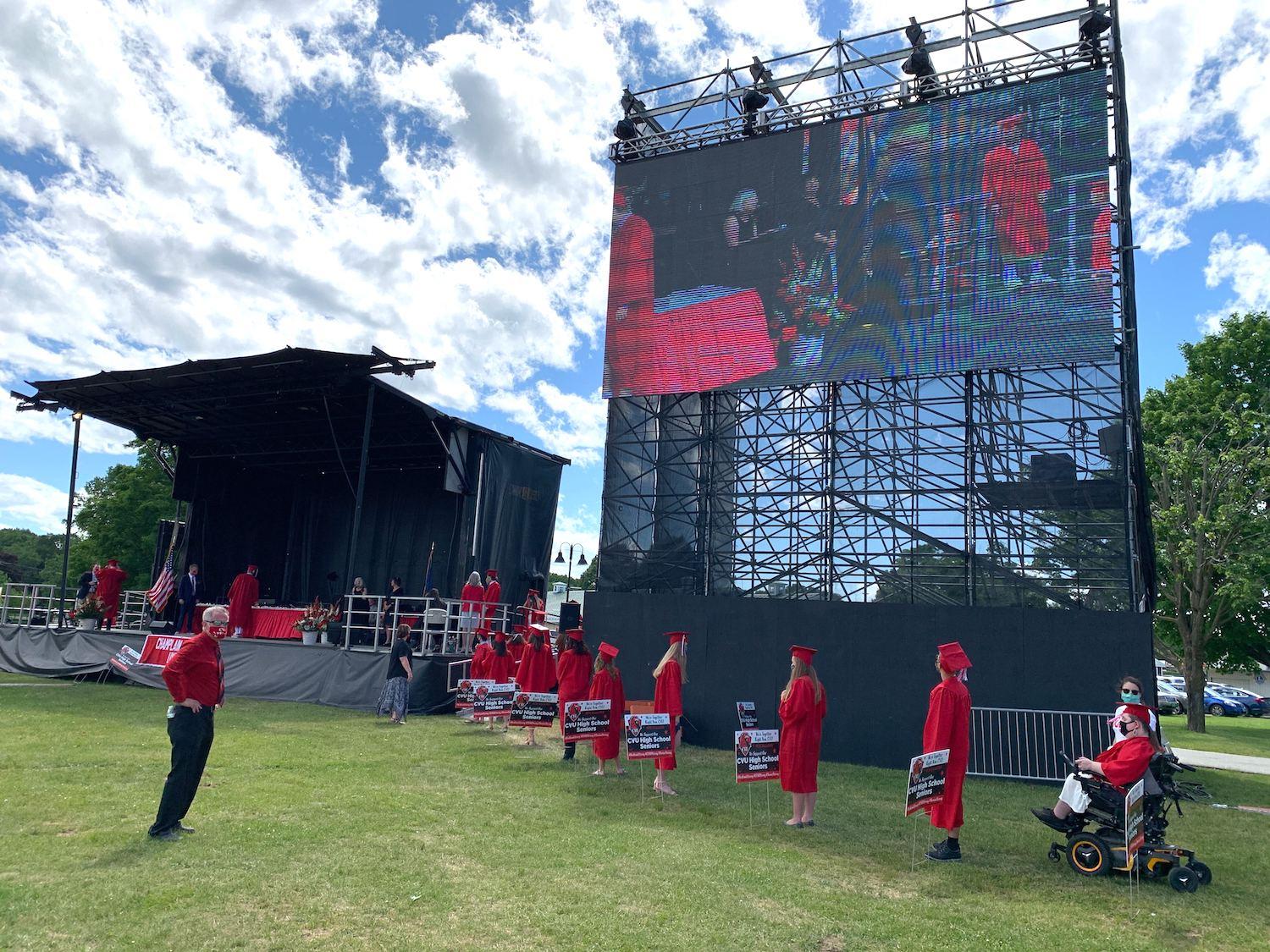 Photo: CVU grads line up for diplomas at the Champlain Valley Fairgrounds.
On Friday, June 12th, we join forces with the Champlain Valley Expo and Atomic Pro Audio to host drive-in graduation ceremonies for Champlain Valley Union High School and South Burlington High School - Essex High School takes its turn on Saturday. Each ceremony incorporates live and pre-recorded elements and will be streamed live on the RETN website and Facebook page for those unable to attend at the fairgrounds.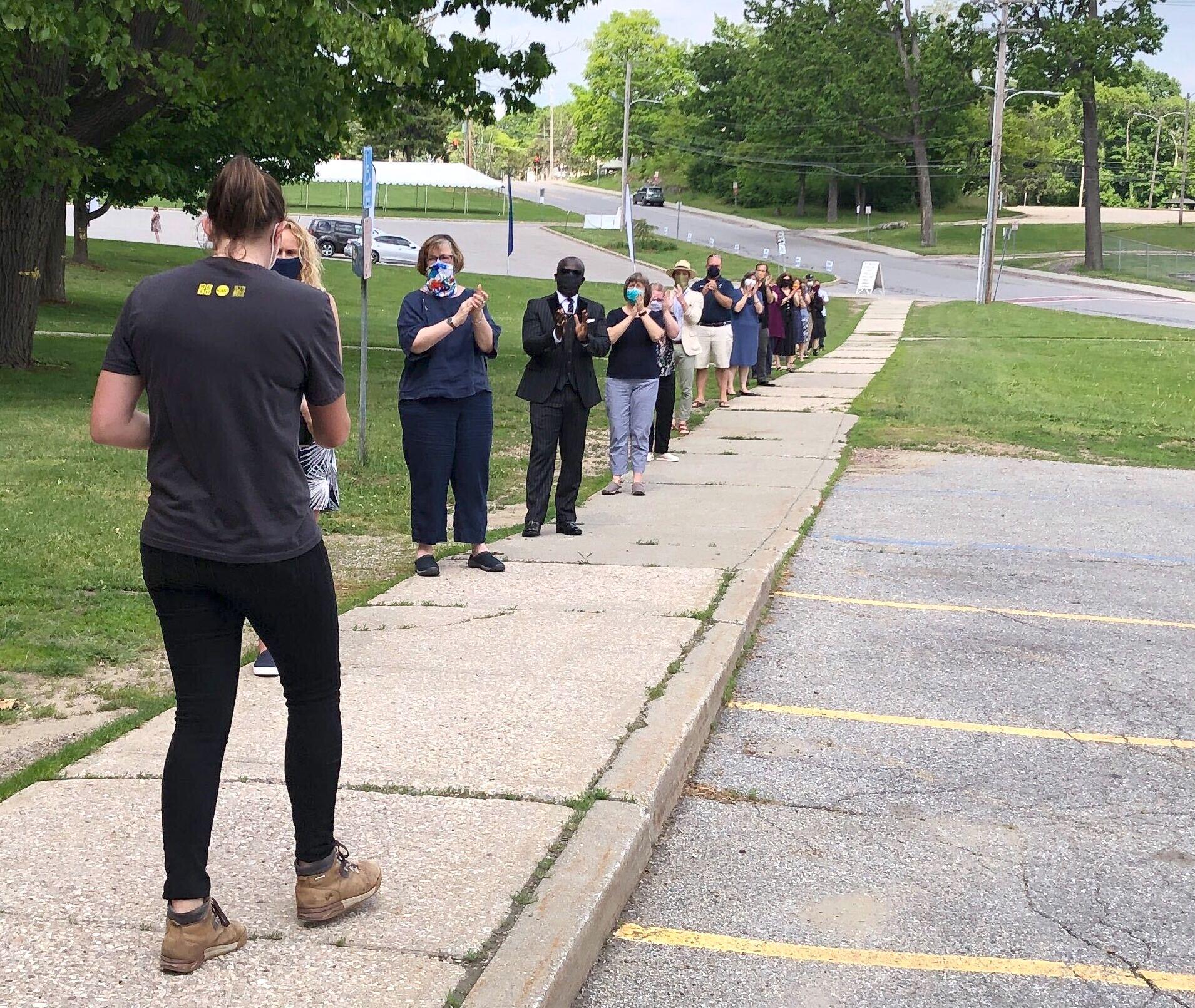 Photo: Marcy Webster captures footage of BHS faculty and staff welcoming students.
Burlington High School hosted a three-day drive-up ceremony for its graduates last week. Our crew was there to document the event and worked with school officials and students to record speeches and music performances. Our team is editing it all together as I write this post, and Burlington's virtual ceremony will premiere this Friday, June 12th on YouTube at 10am. It will also air on Burlington Telecom channels 16 and 216, and on Comcast channel 1094 on Friday at 7pm. 
This week Vergennes High School hands out diplomas via a drive-up ceremony and we will  capture graduation speeches and other program segments in an empty gym. Our editors will put the ceremony together and it will premiere on YouTube on Friday, June 19th. 
For a complete schedule of 2020 graduation airtimes and live streaming links, please visit www.RETN.org/graduations. We're currently in the process of completing the new Media Factory website and next year you will find all our coverage "graduating" to this website.
And once again, congratulations Class of 2020 - we are honored to be a part of your celebration from a safe distance!