The Five Q's With Oliver!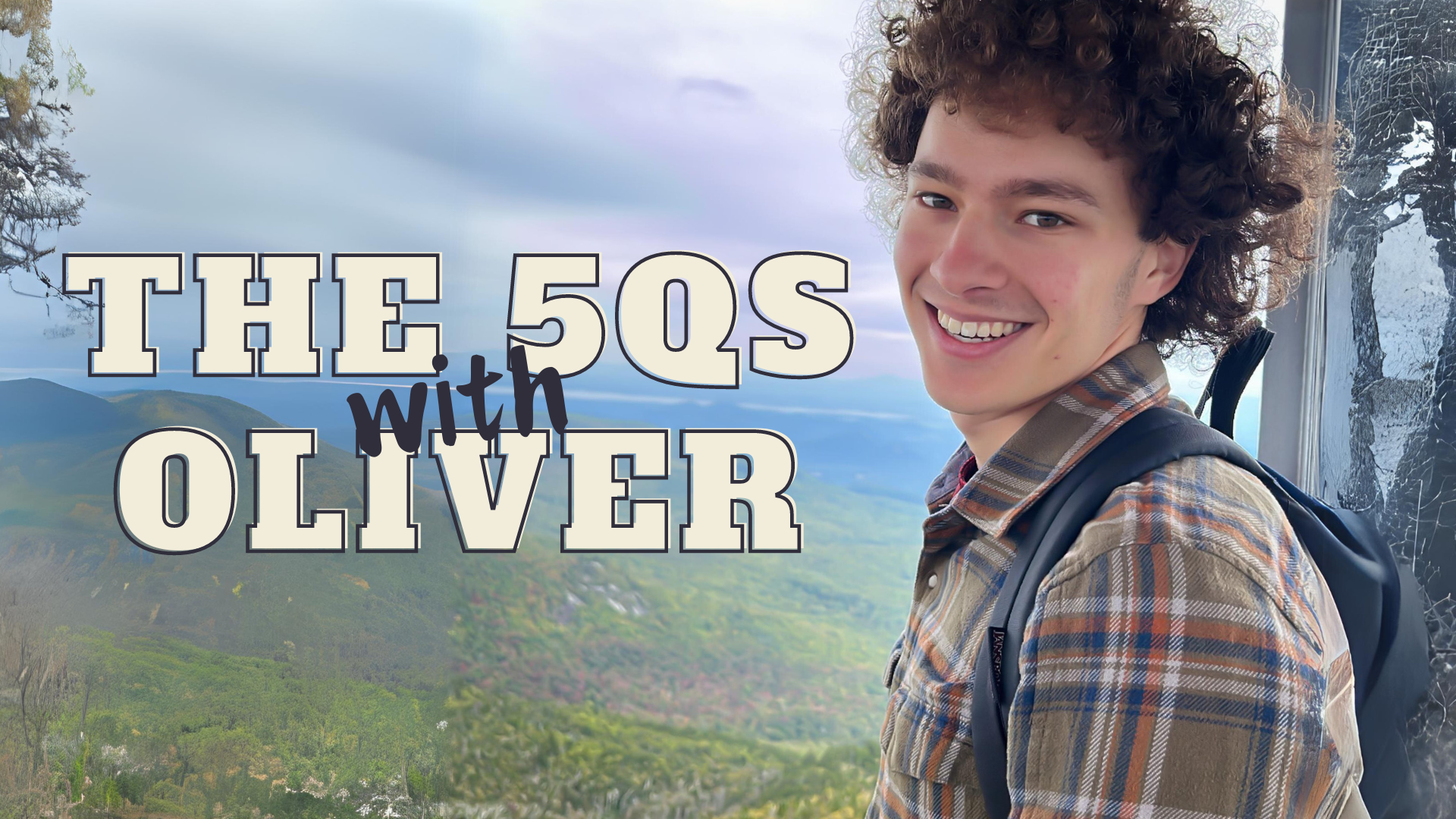 Learn about one of our recently joined Production Techs!
If there was a movie about your life, who would play you?
Timothee Chalamet, totally the wrong choice (because we don't really look alike and he's much less attractive than me) but they seem to be casting him in everything these days…

 

What is your favorite piece of Media Factory technology, and why?
My favorite part of the Media Factory is the TV studio (even though I have yet to use it), I'm a big fan of The Eric Andre Show and Between Two Ferns and it reminds me of them when I look in, it's a personal dream to have an insane talk show of my own one day.

 

What is the funniest thing that has happened to you recently?
I was paddleboarding by myself in the middle of a lake in the Adirondacks and all of a sudden my stomach started bubbling. I realized I had to go number 2 and that it was happening soon whether I liked it or not but I was really far from shore. I painfully paddled as fast as I could to the nearest stand of trees and just barely made it in time. Thankfully there was no one around to see me (though a boat of fishermen appeared 5 minutes later), but it was a really close call and not something that I'm looking to experience again.

 

Tell us something we might not know (a fact or piece of trivia that you know for no apparent reason).
I was born on leap-year day which means that next year I will be turning 6!

 

If you had to put your life bio into one run-on sentence, what would you say? 
Oliver is a typical Vermonter in his love for skiing, biking, and hiking which he has been doing all his life, he also enjoys playing and watching soccer and when he's not being active he's watching movies or stand-up comedy or maybe even making movies and writing stand-up comedy, he also loves his cat and hopes one day to move out of his parents house.