Evolution of The Quarry Project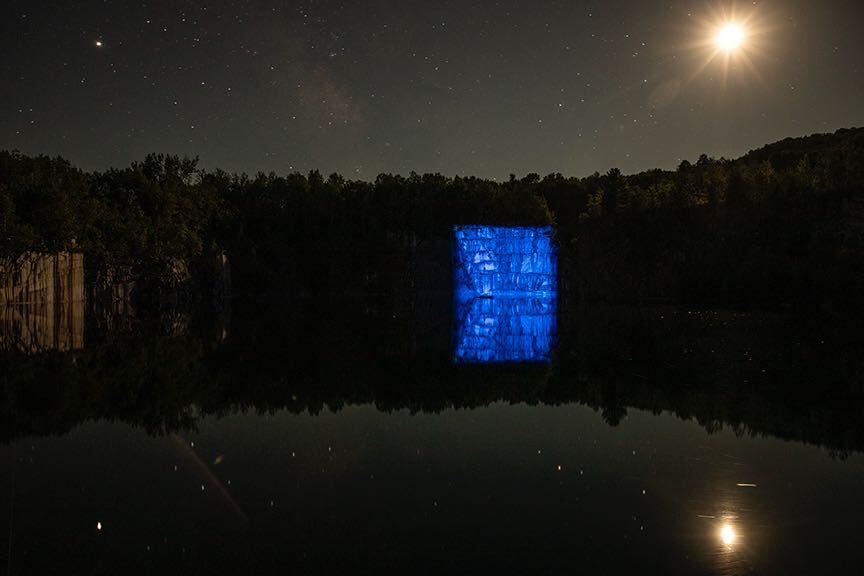 The Quarry Project had scheduled debut performances for this summer before the pandemic made that impossible. The artists involved have adapted to the change of plans, adding even more dimension to the impressive, site-specific work-in-progress.
The Quarry Project is a site-specific dance/theatre piece being created for the Wells Lamson quarry, one of the oldest, deepest granite quarries in the country, now flooded and in "reserve."
Creator Hannah Dennison began preparation for the project in the spring of 2016 with limited preview performances held in the summer of 2019.
Performances originally slated for August 2020 have been postponed until 2021, but that has not stopped the creative team working on this ambitious project from continuing to add layers of beauty. The Media Factory is proud to support this work as it continues.
*Images Courtesy of Shem Roose Imagery
Drew Frazier, who has been working closely with the project, shared an update recently. He explained that artists involved had been making project-related videos while in isolation and that they planned to project these videos on the walls of the quarry itself. The results of their efforts are simply stunning.
"We had so much fun working with Hannah Dennison, Lukas Huffman, Leslie Anderson and Shem Roose Tuesday night in the Wells Lamson Quarry. It was an immersive, otherworldly scene: massive film projections on the rock walls, mirror images rippling across the water, a clear sky of stars and half moon above. The material captured will be used in a forthcoming film documenting the 2020 status of The Quarry Project."
- Drew Frazier