Crowdsourced Cast Away Highlights Vermont Ingenuity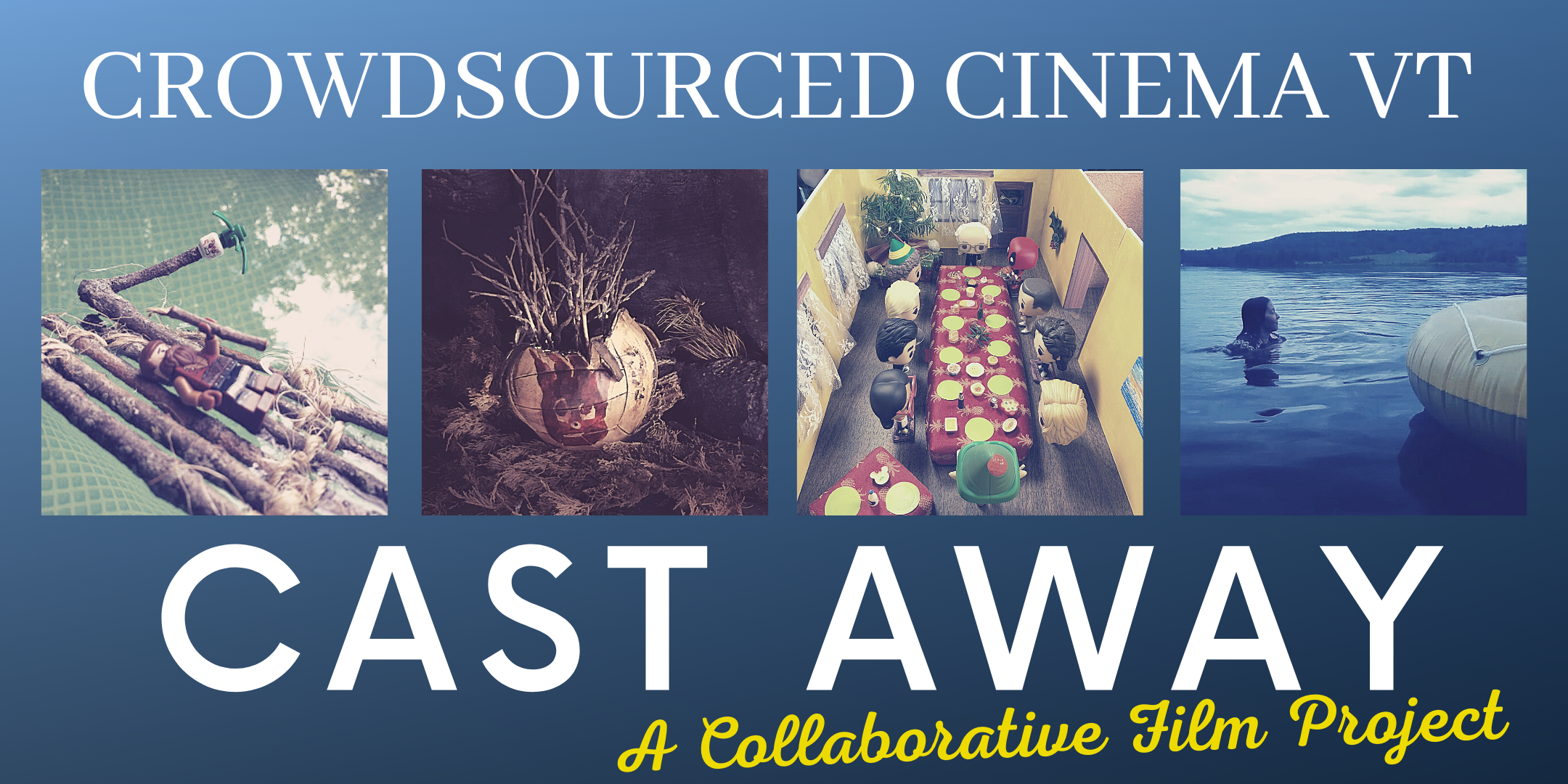 This summer, 36 teams of filmmakers across Vermont collaborated to create a remake of the feature film, Cast Away. Armed with a single scene from the original film and whatever equipment they had access to, teams re-interpreted and filmed every iconic moment: the plane crash, the island survival, the birth of Wilson the volleyball, and every scene in between. The final film, an amalgam of animation, live action, found footage, and soundscapes retells the story with a Vermont flair and an awareness of the times we live in. 
Beach scenes feature Lake Champlain and local swimming holes, characters wear face masks and keep social distance at times, and references to everything from hand sanitizer to the upcoming election have their moment. At the core, the film still tells the inspiring story of a person who loses everything they think is of value in their life, and figures out how to move on in a changed world. 
"The amount of creativity and variations that folks are putting forth is freaking awesome," says Cindy Marcelle, who worked on her own solo scene.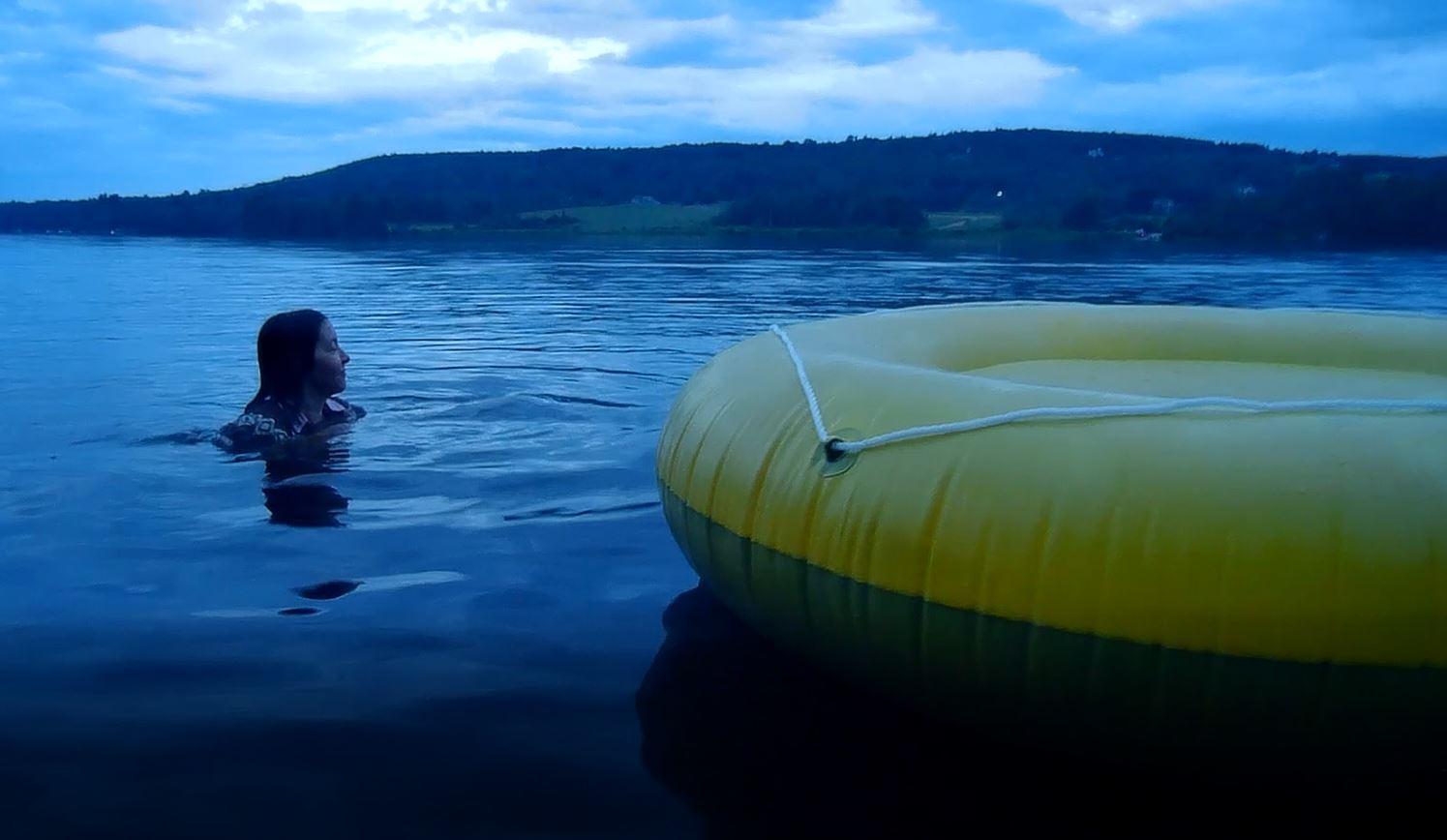 Janine Fleri surfaces in the ocean in her scene, "Crash, Pt. 2." Photo by Athena Kafantaris.
CROWDSOURCED CAST AWAY AIR DATES

Friday, October 23, 8PM 

Sunday, October 25, 7PM

on BT Channel 15 and HD215 / Comcast Cable 1074

Not in our viewing area? Search the Vermont Access Network for the station that serves your community.  
CROWDSOURCED CAST AWAY DRIVE-IN

Sunday, October 25, gates open 5:30PM, show begins 6:30PM

Drive-In at The Mansfield Barn, Jericho Vermont

Tickets on Eventbrite - $10 suggested donation per vehicle to support space rental
Co-hosted by LCATV, MMCTV, and the Media Factory
Sponsored by Supersounds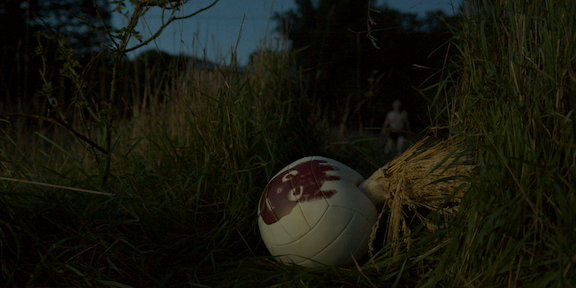 RW Martin (background) searches for a far-flung Wilson (foreground). Photo by Casimir Krupinsky.
Some teams were organized as part of community media station summer programming. At Brattleboro Community TV a summer camp produced a scene. "We had three 11-13 year olds and felt glad to have outdoor scenes to film," said media instructor Frederic Noyes,
"It was very hot in July… well over 90 degrees on the day we were shooting. We had some dedicated participants who were eager to get everything right."
The film is coordinated by Crowdsourced Cinema VT, a statewide project of Vermont Access Network (VAN). Community media centers across the state worked together to provide team members with online technical training and community support as they recorded their scenes. The film is in the final stages of post-production, and will be aired in a statewide television premiere on VAN member stations.
THE PARTNERS
Crowdsourced Cinema VT is a project of the Vermont Access Network, (VAN), a membership organization of the 25 regional Community Media Access Centers operating more than 80 local cable channels across Vermont. VAN Members use emerging communications technologies to foster free speech, encourage civic engagement, enhance public discourse, and allow elected officials and community members to communicate better.  
VAN collaborates on this project with the original Crowdsourced Cinema, a public art project created and managed by Northampton Open Media.