Congratulations to Caleb Giah!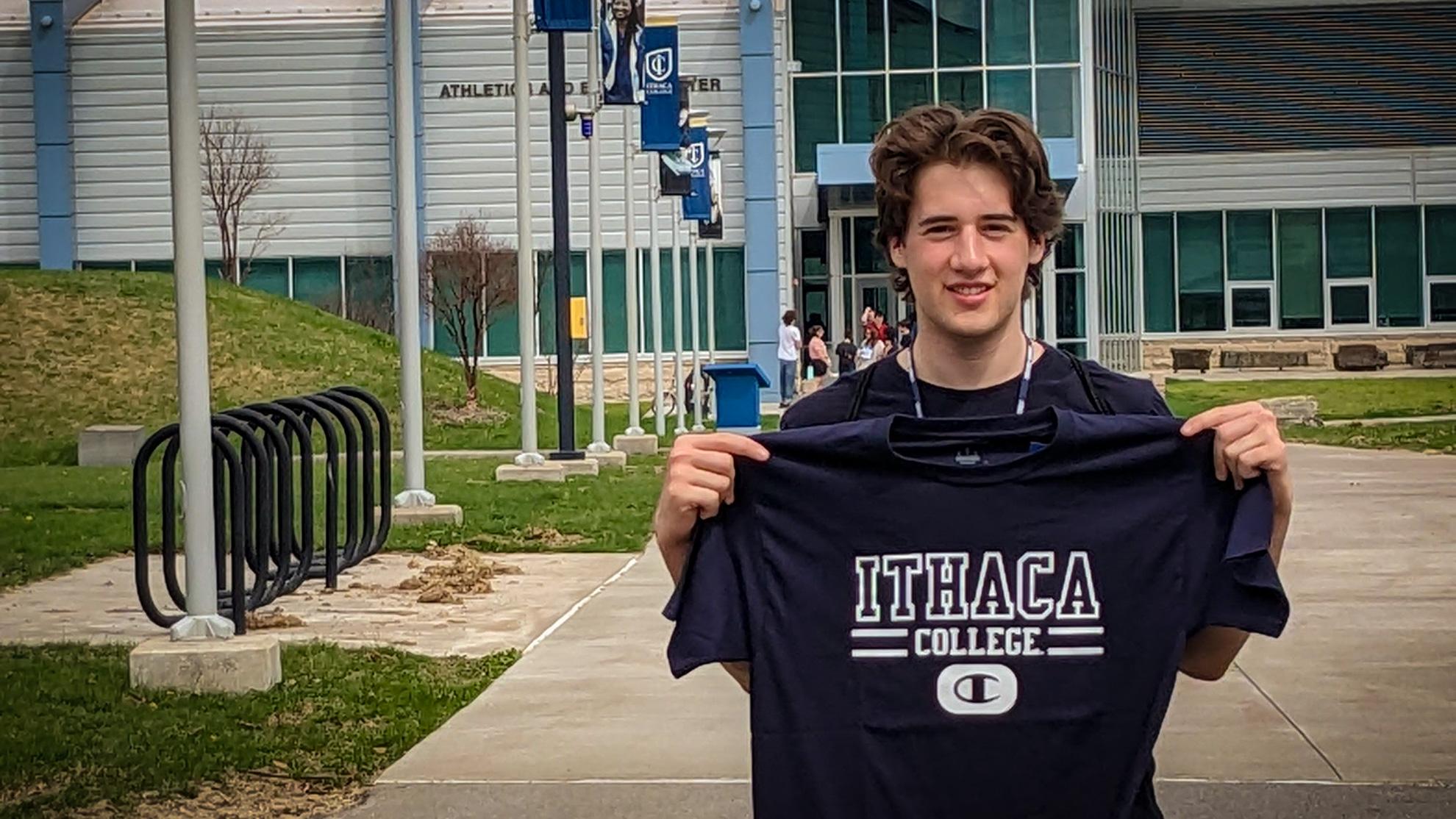 Learn about our 2023 Scott Campitelli Memorial Scholarship recipient.
We're thrilled to share this year's scholarship awardee, Caleb Giah of Windham County. Caleb is a student at Bellows Falls Union High School and River Valley Technical Center, where he is enrolled in the Audio and Video Production Class. He plans on attending Ithaca College in the fall to study Cinema and Photography.
Caleb shares, "The project I would say I am most proud of is the PSA I made for the Vermont Ice Fishing Festival. Another student and I created this PSA as our submission for the Digital Video Production contest for Future Business Leaders of America Vermont. The Prompt was to create a PSA for a local event, and we ended up winning first place." 
When asked about what he enjoys about media making, he says, "I have enjoyed capturing the visuals of anything and everything. I really enjoy taking photos and videos of whatever I have the opportunity to be around. However, sometimes I struggle to capture the story of the thing I am recording. This is something I am hoping to work on and get better at in the future. I am hoping college will help bring this creative side out of me more."
And as he expands his horizons, Caleb has learned drone videography. "I hope to incorporate this into my media production in the future. I recently obtained my remote pilot's license to help aid me in this goal." You can see some of Caleb's work on Instagram at https://www.instagram.com/cgvisuals12/
We wish Caleb all the best as he develops his craft! 
-------------------------
Scott Campitelli was a dedicated educator, lover of dogs and great stories, and a passionate advocate for community media. He served as the long-time Executive Director of Media Factory co-founding organization RETN. 
Click here to learn more about this annual $2000 scholarship, and to make a contribution to support a graduating Vermont senior.