2022 Member Superlatives!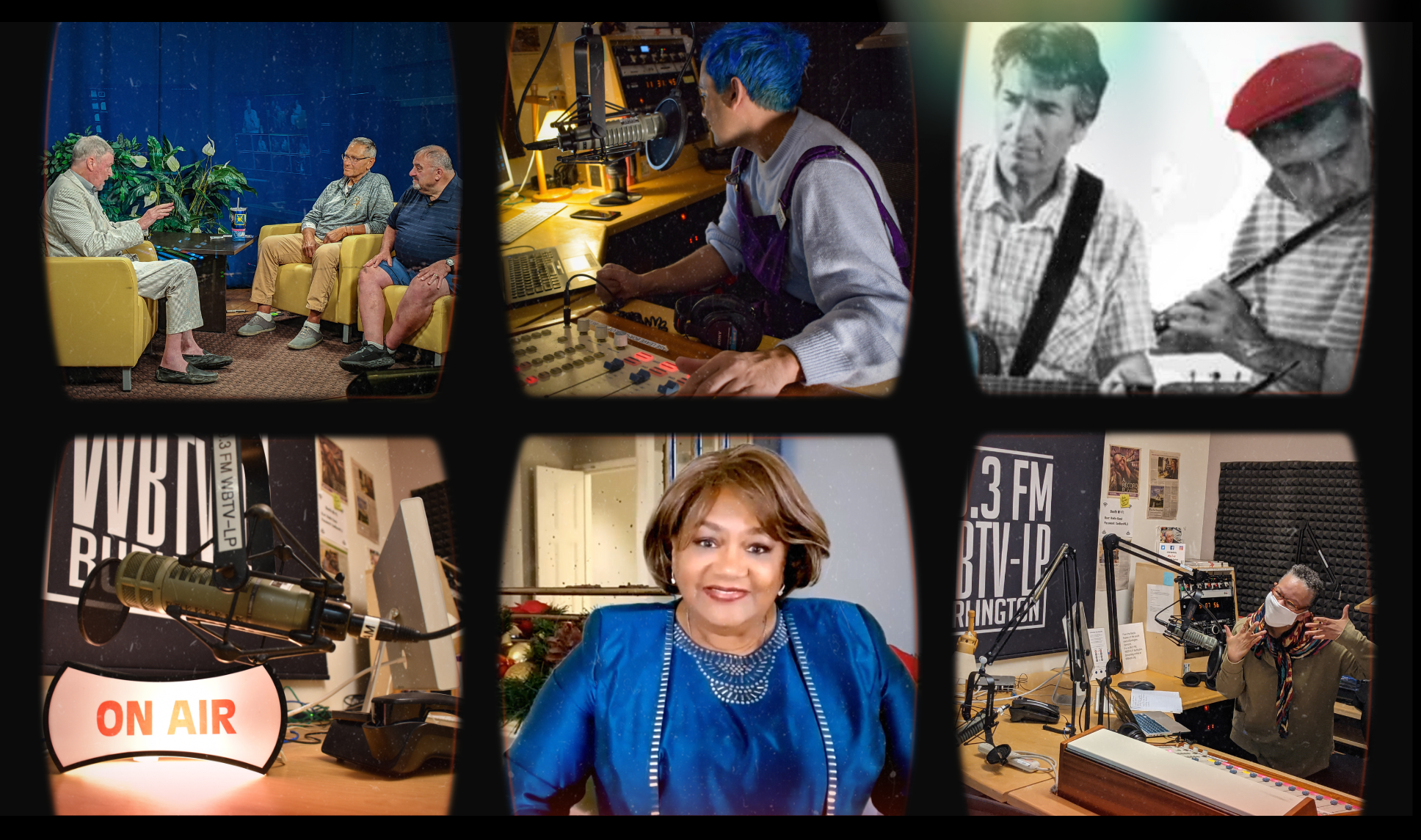 As we begin a new year, we recognize the hard work and creativity of our community mediamakers in 2022.
Image: From Top-Bottom, L-R: Just a Couple of Old Guys in the studio, Isa Bufano on the air for Green Bubble Tea, Transitory Symphony, the radio booth, Ramona Guadalupe, Melo Grant producing Cultural Bunker. 
2022 was an interesting year. It began quietly, but continued to build momentum, as more and more media producers returned to the TV studio and radio station, once again. Many of our members hit noteworthy milestones in their creation. We recognize some of them here in this very un-scientific collection. 
Read on, and see a playlist highlighting every producer who submitted a video this year! PLEASE NOTE: While several of our producers achieved in more than one category, we have only assigned one superlative per member.
JOIN US!

Become a member now, and produce your own film, TV, and radio! Sign up for our next orientation HERE.
 
MEDIA FACTORY MEMBER SUPERLATIVES
PROLIFIC PRODUCERS - Most Videos Submitted
TIME BANDITS - Most hours of Video Produced
FREQUENT FLYERS - Most reservations of gear + facilities
LIVE AND ON AIR - Most hours of live radio programming
PRODUCTIVE PROGRAMMERS - Most radio shows aired